The Importance of MOISTURIZING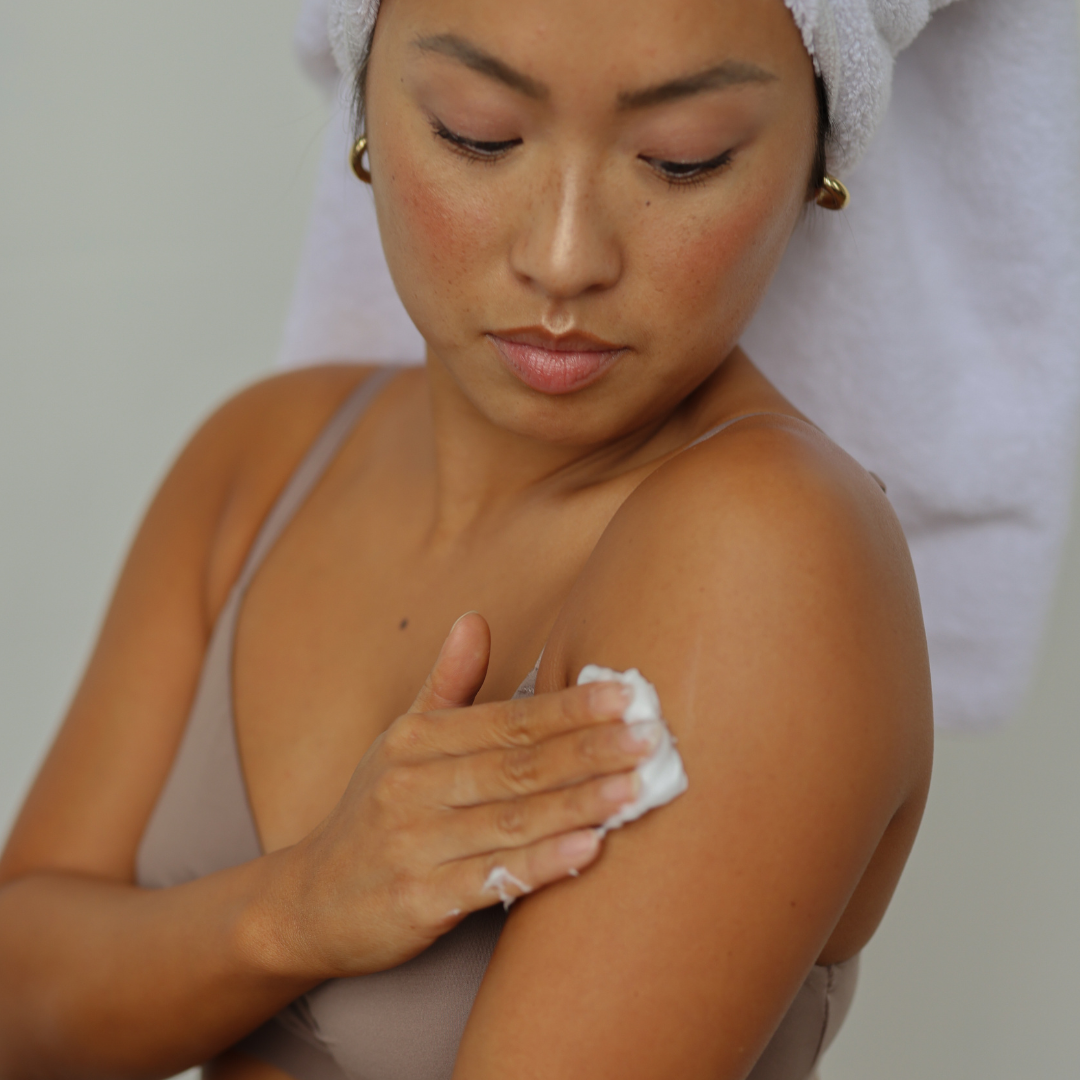 It's dry skin season, aka fall/winter, and we NEED to talk about the importance of moisturizing. Not only is daily moisturizing healthy for your skin, but it is especially important when it comes to pre and post tan care. 
I always say that spray tans and dry skin do NOT like each other which is why moisturizing 24hrs prior to your appointment and every day after is imperative. 
Let's talk about pre tan care.
You want to show up to your spray tan appointment with clean and moisturized skin. And when I say moisturized skin I mean your moisturizer has had the proper time to soak into your skin. This is key. You do not want to moisturize your whole body minutes before your tan. This will cause the moisturizer to sit on top of your skin and create a barrier so that the tan will not be able to soak into your skin. 
A good rule of thumb is to prep your skin 24hrs prior to your tan. However, there is one exception to moisturizing closer to your appointment. I work with all different skin types and some of my clients have eczema or extremely dry skin. If this is you and you wake up the morning of your appointment and feel like any part of your body could use another layer of moisturizer then go for it! Just make sure you give your skin the proper amount of time to let it absorb. 
If you do not have naturally dry skin then sticking to moisturizing after you exfoliate and shaving the night before your tan is a perfect timeline. 
*Pro tip: the driest part I see on most clients during their tan is their back and legs. I know it can be hard to moisturize your back but if you can try to reach or have someone help you it'll make a world of a difference! 
Now let's talk post tan care.
Moisturizing daily after your tan, and I mean DAILY (regardless of if you shower) will not only help your tan last longer but it will also help it fade more evenly and naturally. We want you to look your best for as long as possible!! 
I get clients asking all the time about tan safe moisturizers. You typically want to avoid putting oils on your body as they can cause your tan to break down quicker and we do not want that! 
Here are some ingredients to look for: 
✅ Shea butter
✅ Fragrance-free
✅ Oil-free
Some of my personal favorites are the:
CeraVe Moisturizing Cream - *I prefer the cream over the daily lotion so make sure your grab the cream! 
At the end of the day, I always recommend using a moisturizer that makes you feel hydrated and doesn't irritate your skin. Sometimes finding a moisturizer that works with your skin can be difficult and scary. If you are in the market for a new moisturizer or notice your current one negatively affecting your tan then I would definitely recommend one of the ones above! 
If you have any questions about moisturizing, contact us via email or DM us on Instagram.
Cheers!