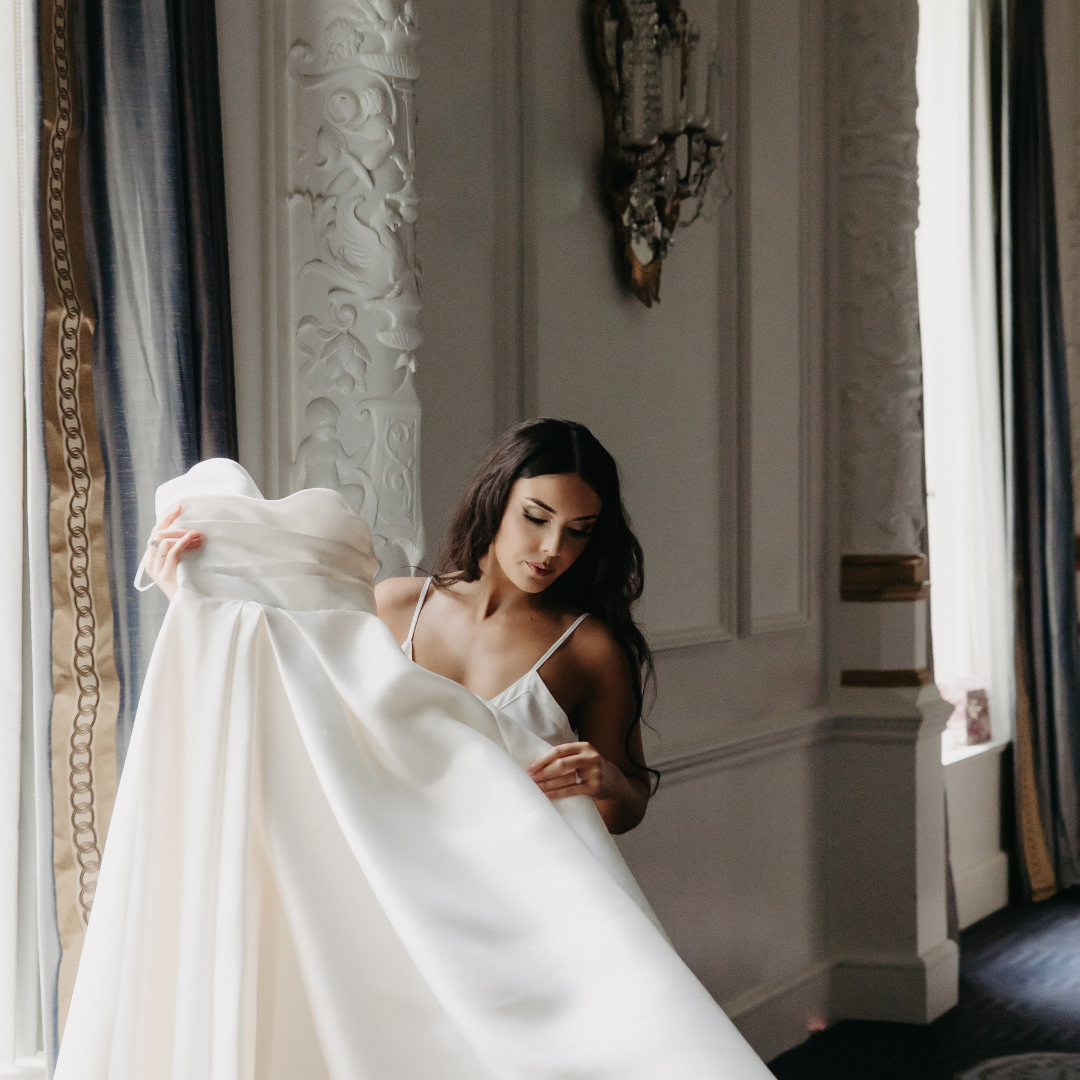 So you're getting married and thinking about booking a bridal tan?
You should most definitely get a spray tan for your wedding! Even if you are already naturally tan, spray tans give you that little extra glow and make your skin flawlessly even. 
We can go as natural or as dark as you want! Most of our brides tend to go for a more natural look on their wedding day, but it's your day and you can do what you want boo boo.
Reasons to book a bridal tan:
Your whole body will look evenly tanned. 
If you have tan lines that are visible with your wedding dress, consider them gone. Do you have uneven colored or textured skin? This will help reduce redness and the overall look of your skin. 
Your makeup will look better. 
Makeup artists everywhere will agree with this! When you have a spray tan your makeup is able to blend more beautifully with the rest of your body. 
Everyone and I mean everyone feels better with a spray tan. 
If you've never had a tan before then trust me when I say you will feel so good and confident! Which is exactly the energy you want to be giving on your special day! 
You'll be tan for your honeymoon.
It's really killing two birds with one stone here. 
When determining how tan you'll want to be, here are a few topics we like to cover:
1. How naturally tan is your fiancé?
We ask this because this will be the person you will be photographed next to in almost every single photo. If your fiancé is more pale then you might consider not going as dark as you initially thought. It's normal for one person to look more tan than the other but you don't want it to be drastically different. 
2. Are you getting married outside or inside?
This is important to think about because how you look in natural light (especially sunlight) vs inside lighting can make a difference in how tan you look. Typically inside lighting makes you look more tan than if you were outside. 
3. How does your photographer edit?
A very important question to think about when deciding how tan you want to be. A lot of photographers tend to edit more on the warmer side so you could look more tan in photos than in reality. Not a huge deal but just something to think about! 
4. You are wearing a white dress!
This is an obvious statement but in terms of your tan you will look more tan wearing white than if you were to wear a darker color.
Planning for your wedding tan: 
Booking your wedding tan is simple but we have a few tips on the timeline of when you should book those tans! 
TRIAL TAN
First and foremost we always always always recommend booking a trial tan. There are many reasons why booking a trial is so important but the main reason is to make sure you can see exactly what it will look like for the day of your wedding! No surprises around here.  
*Pro tip: booking your trial tan around an event is a great way to get good use out of your trial. A lot of our brides book their trial tan and makeup trial a few days apart so that their makeup artist can also give them a more accurate feel for their wedding day. You can also book a trial for your bridal shower, bachelorette party, engagement shoot or all the above! (We have 3packs and 6packs available). 
FINAL TAN
The majority of brides book their final tan two days before their wedding. This allows you to be tan for the rehearsal dinner or any other special events you have leading up to the wedding day.