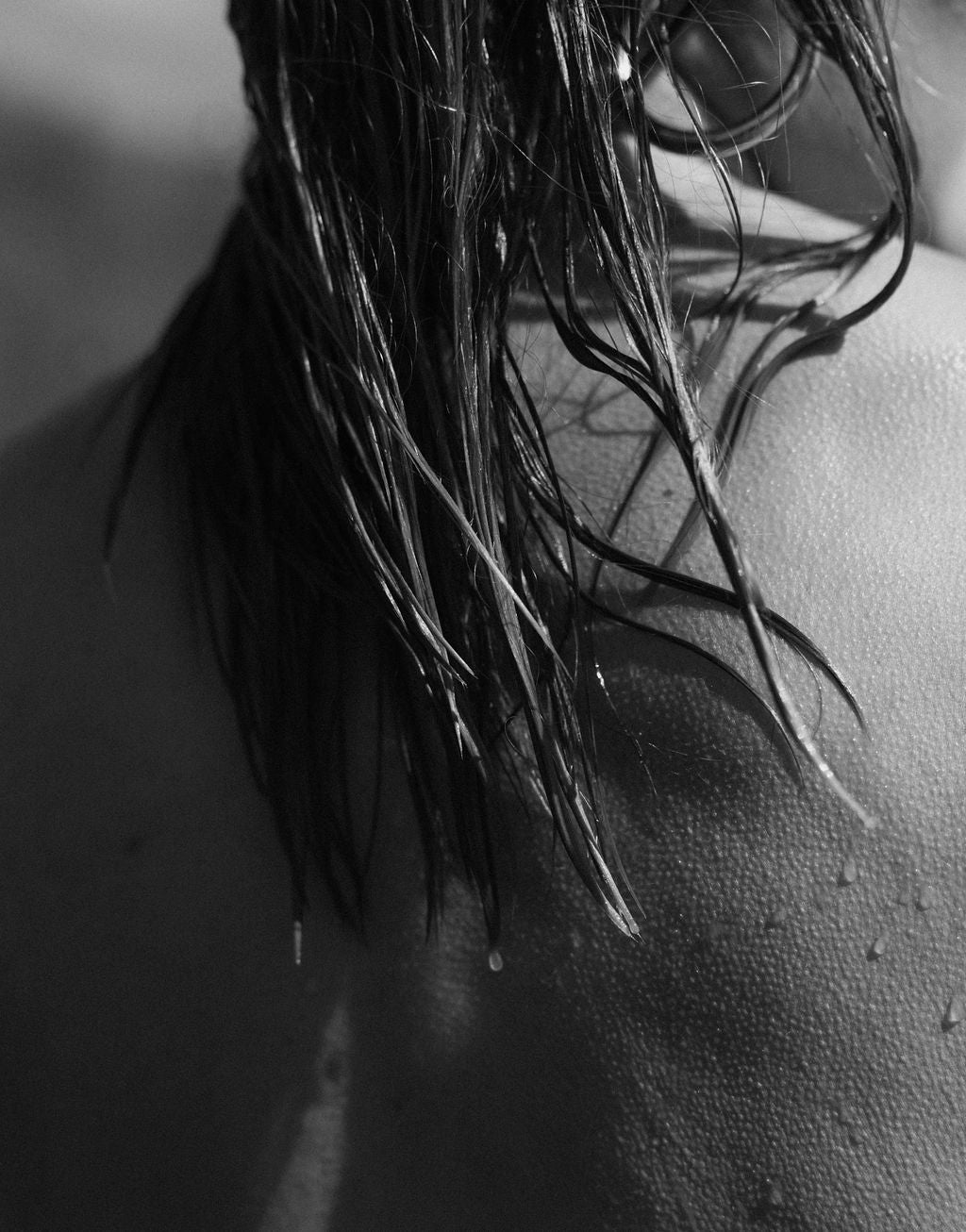 GENERAL TANNING Q's
24 hours before your tan appointment we recommend shaving or waxing, exfoliating and lightly moisturizing.
Prepping your skin beforehand will ensure a flawless tan head to toe. For an in-depth breakdown of our best skip prep tips and tricks, and to learn what to do on the day of your appointment, check out our skin prep page.
Loose-fitting clothing such as sweats. Putting on tight clothing immediately after your tan will leave impressions and ruin the way it absorbs evenly into your skin. Wear something baggy that does not constrict any part of your body; the baggier, the better. 
We also recommend wearing something dark-colored. Some of the solution may rub onto your clothes immediately after your tan but don't worry, it comes right out in the wash.
With our classic solution, it will take 6-8 hours for your tan to fully develop.
If you prefer to shower sooner, we also offer a rapid tan solution that will develop in 1-3 hours.
Never! We use Norvell Venetian tanning solution that is acclaimed as a "best-selling, proprietary sunless formula created with VIO-7™, a unique blend of anti-orange bronzer pigments, designed to counter an unwanted orange undertone for a natural-looking tan." This solution has a violet color base and an ingredient called dihydroxyacetone (DHA) that darkens the color of your skin. No orange tans around here!
Yes! The rapid solution develops faster, so you can shower 1-3 hours after your appointment instead of the typical 6-8.
However, the rapid solution will not make you tan quicker it simply allows you to shower faster. After you shower, the rapid solution will take 12 hours to fully develop.
Tan appointments average at 30 minutes.
Absolutely! Airbrush tans do not interact with the sun at all. They won't protect you from UV rays or prevent you from getting more tan. It's kind of like wearing makeup all over your skin.
Check out our blog on all our vacation tan tips!
Group packages start at two people; the more people you add to the group, the price for each person is reduced.
We are only tanning men if they come with a female who is also getting a spray tan.
We do not currently spray tan men who come alone.
BRIDAL TANNING Q's
Yes! Your fiancé can get a tan with you! Just book a tan for two and come together.
Absolutely! We recommend your entire bridal party get one so that you can all look flawless.
Trust us when we say you can tell in photos if one or two bridesmaids don't get one.
If you are getting married in the summer, we recommend booking as early as you can! Especially if you plan on booking a group tan for your whole bridal party!
Check out our wedding blog on all our bridal tips and tricks!
MOBILE TANNING Q's
Happily! We love to accommodate whatever works for you and especially love to travel with wedding parties. Our travel fee starts at $75 and is based on location.
If your location requires a plane or ferry, we will add that to our travel fee.
If your location is more than 3 hours one way, we require a hotel for the night.
You don't need to worry about anything! We bring everything we need and will come wherever you need us to. As long as there is ample space for us to set up a standard spray tan tent (50'' x 37'') and have access to outlets, we can work from anywhere. It is also very helpful if we are able to set up somewhere where we can work in natural lighting such as near a window or door.
What we bring: a spray tan tent, extractor fan, disposable hair nets + thongs, barrier cream, feet pads, lighting, towels, makeup remover, hand wipes, hair ties, and a spray tan machine.
PREGNANT TANNING Q's
We've found that many women are happy to have spray tans during pregnancy. However, we always recommend seeking permission from your doctor first, especially before being sprayed in your first trimester.
Yes! Spray tanning is perfectly safe for breastfeeding parents. To make it as easy as possible, we ask that you bring your own nipple covers and schedule your appointment around your baby's feeding schedule. It takes 6-8 hours for your tan to develop and during this time, you should not breastfeed.
After your tan has set in and you shower, you may continue to breastfeed as normal! We also have a rapid solution that develops in just 1-3 hours; this can make it a little bit easier on parents who do not want to wait so long.