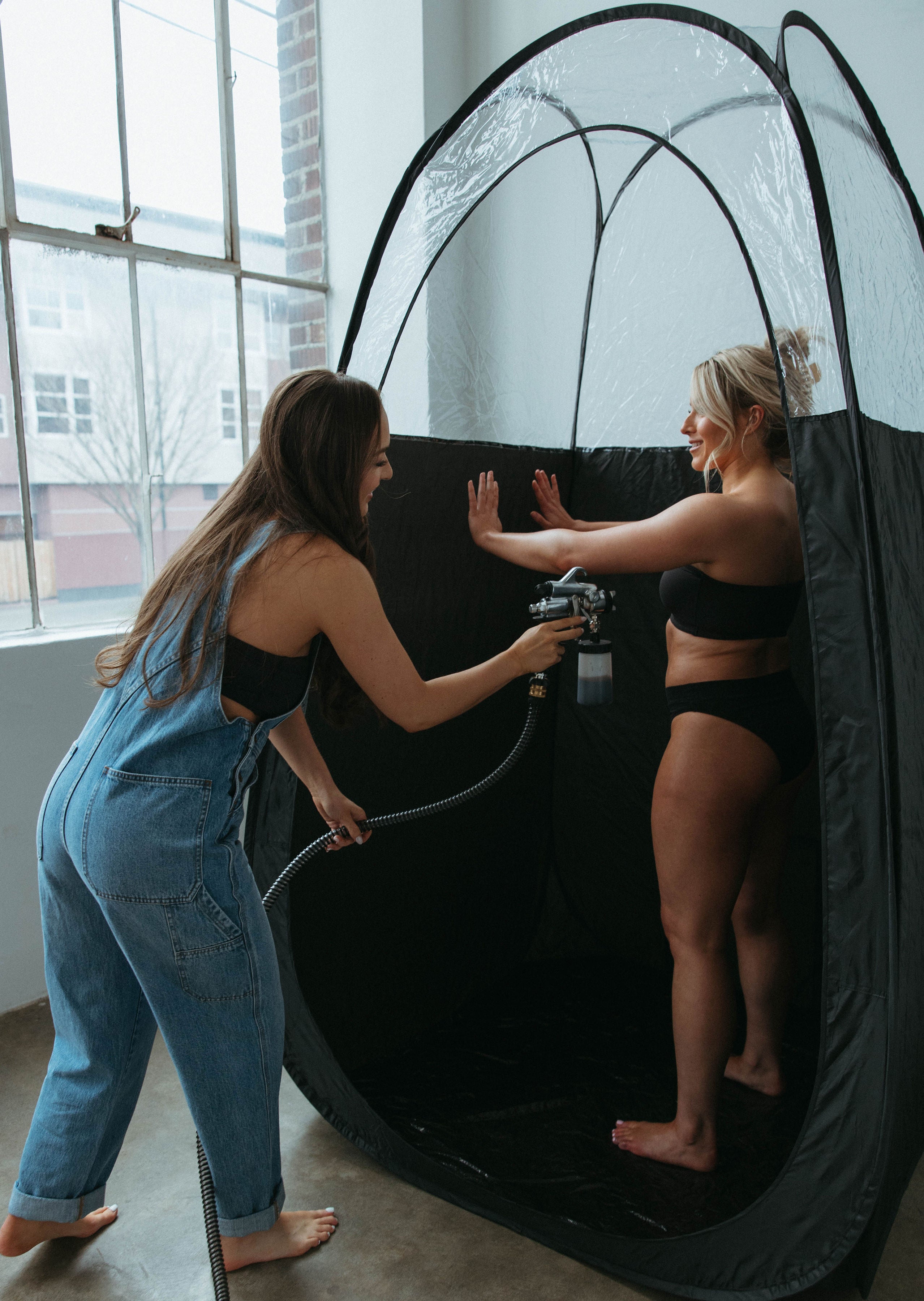 I'm so excited to announce a significant milestone – Seven Sunless is officially ready to hire our first spray tan artist! As we continue to grow and thrive, we are looking for the perfect addition to our team.
Since the inception of Seven Sunless, my journey has been a labor of love. I've poured my heart and soul into building a business that I am incredibly proud of. From those early days of dreaming and planning to the hard work of building a loyal clientele, I've reached a point where I'm ready to take the next step, and that means welcoming a new team member!! 
The ideal candidate is more than just an employee; they're a partner in my vision. I'm seeking someone who shares my passion for the spray tan industry and my commitment to providing exceptional service. 
What You Can Expect
Working at Seven Sunless isn't just a job; it's an opportunity to be a part of something special. Here's what you can expect when you join the team:
A Supportive Environment: You'll find support, mentorship, and a genuine sense of camaraderie here.

Career Growth: As we continue to grow, so do the opportunities within our business. We're invested in helping you reach your full potential.

Passionate Clients: Our clients are enthusiastic about our services, and you'll have the chance to make a positive impact on their lives.

Flexible Schedule: We understand the importance of work-life balance, and we offer a flexible schedule to accommodate your needs.
How You Can Apply
If you're as excited as I am about this opportunity, I'd love to hear from you. Here's the link to the application.
Thank you for being a part of our journey!
Stay tuned for more updates, and follow us on Instagram to stay connected.
Xoxo, 
Erin